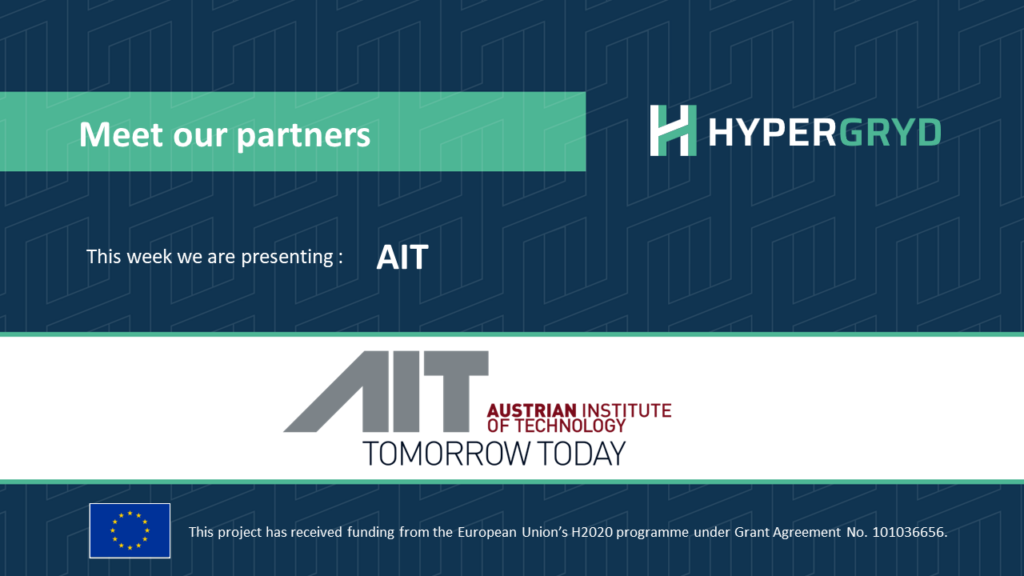 We have created this section for a better understanding of Hypergryd Project EU and all its members.
To do so, each week, one of the partners will answer some questions.
Let's get started!
Our guest this week is Johann Emhofer from AIT
The role of AIT in the Hypergryd Project EU is: involved especially in WP2.
But let Johann Emhofer tell us about it!
1.What is the role of AIT in Hypergryd Project EU?
AIT is responsible for the design of one of the "key enabling technologies", namely the modular reversible heat pump system with short-term PCM storage.
2.How do you contribute to the Hypergryd Project EU with your work?
AIT, together with OCHSNER a functional prototype of a decentralized heat pump solution with refrigeration circuit modules connected in series or parallel for flexible operation will be developed, built, and tested in the lab. The heat pump is operated using the optimum/minimum refrigerant amount per refrigeration circuit. This renewable technology is intended to be installed decentralized for new buildings and can replace existing gas-fired boilers in large-volume residential or neighborhood construction, maximizing decarbonization levels for existing housing in this segment.
3. Any tips for the public about your work?
The AIT Austrian Institute of Technology is Austria's largest research and technology organization. The research field Sustainable Thermal Energy, located in the Center for Energy, provides research and technological development to realize fundamental innovations for the next generation of thermal energy technologies.
Visit our website to learn more about us and our research!! https://www.ait.ac.at/
You can subscribe to our Newsletter: https://hypergryd.eu/contact-us/
Website: www.hypergryd.eu
Hypergryd Project EU, hybrid energy grids for smart energy districts!
#cleanenergy #greendeal #energytransition #renewables #energyefficiency