Perhaps we would be surprised if we asked a child what he understood by citizen energy communities.
This is what happened!!
We want NEON to be a project by and for everyone and we know that children are very exigent when it comes to understanding concepts.
That's why we have done a test.
We just ask to a nine-year old child what understands about NEON proyect after a brief explanation about it.
This is the result:
"The project consists of creating citizen energy communities and four sites have been chosen as a test. What is going to be done is… with these tests, in some way, to produce and store this energy… to respect the environment. So that whoever wants to make a citizen energy community can have examples and also can participate".
We asked the child to draw a picture about citizen energy communities: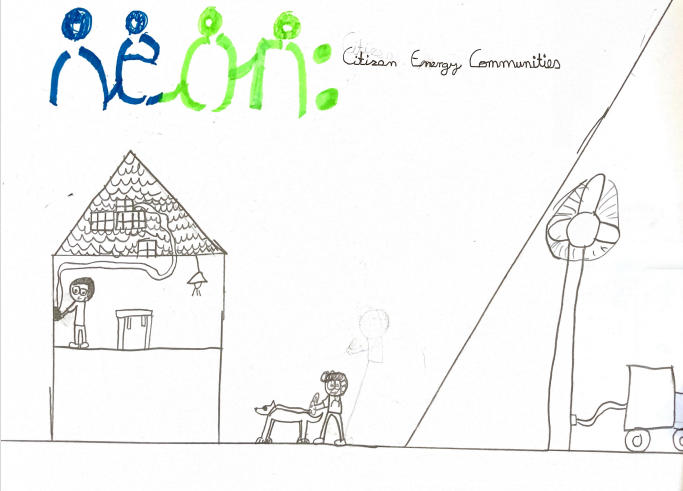 Find out more about NEON project at: NEON | Next-Generation Integrated Energy Services fOr Citizen Energy CommuNities (neonproject.eu)
#energy #citizenenergycommunities #smartgrids #smartcontracts #optimalenergyasset #optimalenergyscheduling #Optimalenergydemand #optimalenergyresponse