From Comet Global Innovation we are pleased to announce the start of the new SolDAC project, funded by the European Union and the United Kingdom.
We celebrate and appreciate that national media with maximum audience such as La Vanguardia support us by disseminating this project of interest, which pursues decarbonisation as the main objective towards a sustainable and green Europe.
You can read the full article in the attachment.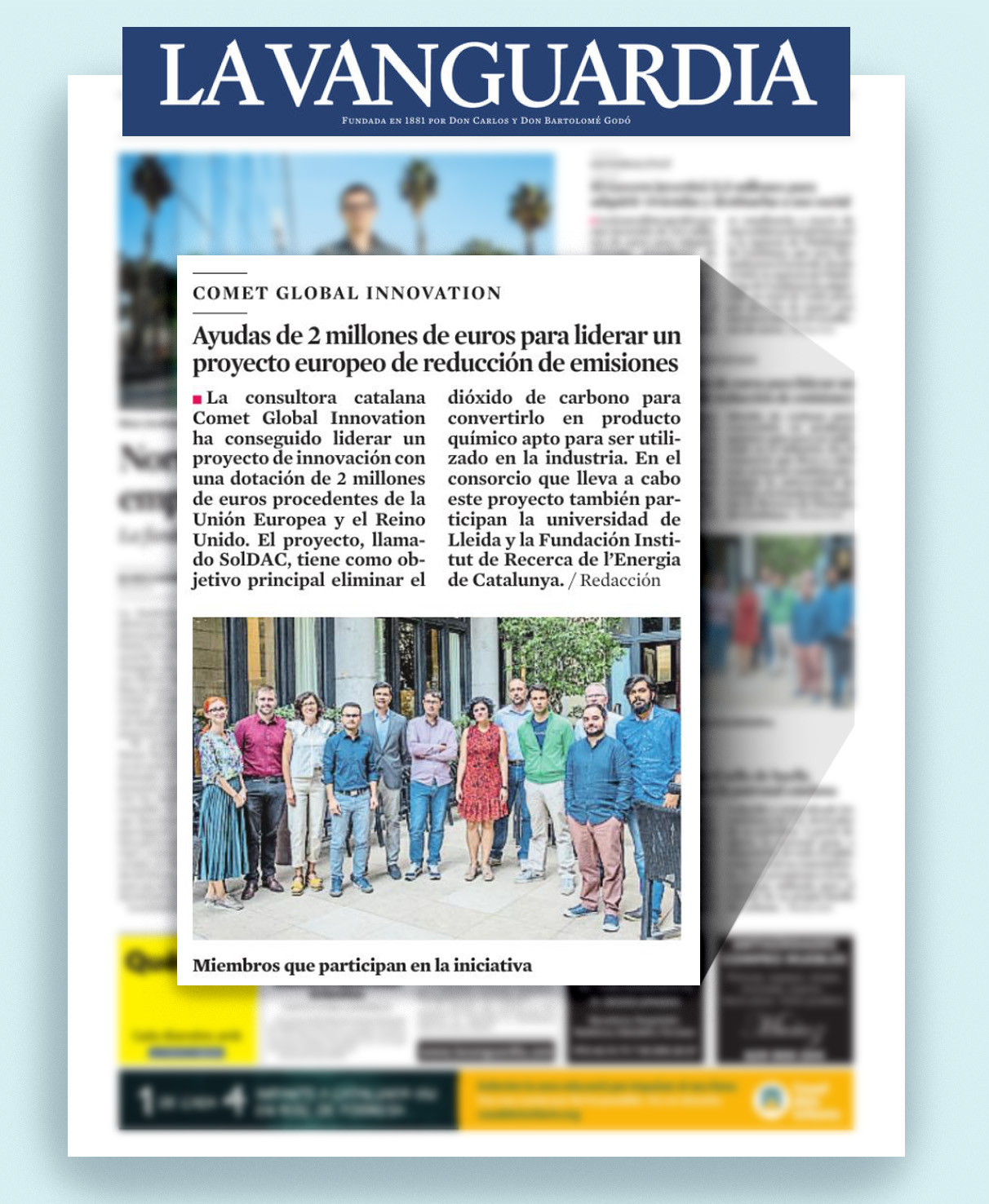 Other media we appear in