REACT members are actively participating in the communication and diffusion of its results using several channels and opportunities: last week, on the 6th June, the opportunity was offered by the EU Islands Replication Board.
React was presented to the audience, is objectives and results and considering the vast amount of results we have now at the end of the project it was not a surprise the audience were quite interested in the project and made several enquires about the results. Considering that we are at the very end of the project, actually in its very last month, we can say there are a good deal of results, both the technical as well as social. We talked about those results and most of them are or will be reflected in public deliverables and scientific publications.
The workshop on Panel 1 – Results and lessons learned was the perfect platform to discuss results and the knowledge acquired during the four years and a half that has lasted REACT.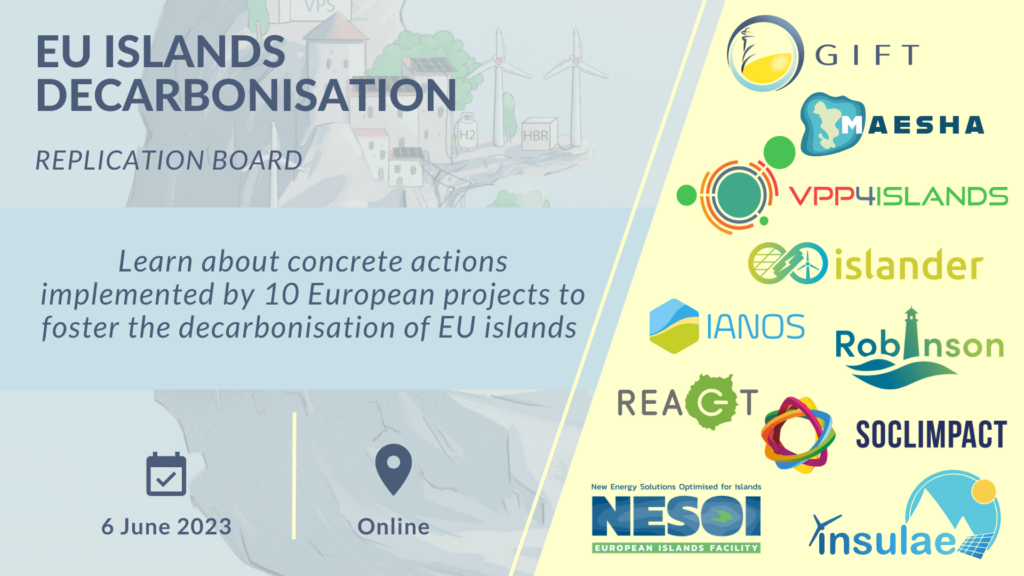 You can even download the presentations there: https://www.gift-h2020.eu/wp-content/uploads/2023/06/Replication-Board-Compiled.pdf
View the recording on GIFT YouTube Channel
This week we are presenting REACT in SUSTAINABLE places 2023…don't miss it.