From the 14th to the 16 of June, REACT was actively participating in several workshops at the Sustainable Places Conference 2023. This year's edition took place in Madrid (as a hybrid event), and built upon their achievements from the previous year, REACT shared their progress and contribute to discussions on various topics related to energy communities, citizen engagement, and the transition to green energy.
Here is an overview of REACT's involvement in the three workshops where we participated:
1- Energy Communities Track Part 1: Technologies, Services, and Regulations – Workshop
In this workshop, REACT joined other projects like FEDECOM, POCITYF, DE-RISK, BECKON, CREATORS, MASTERPIECE, and LocalRES to explore renewable energy technologies, guidelines, and regulatory frameworks that facilitate the establishment and growth of energy communities in Europe. Through presentations and discussions, participants delved into the technological advancements, services, and regulations driving the penetration of energy communities. Francisco Javier Díez from Tekniker represented REACT in this workshop.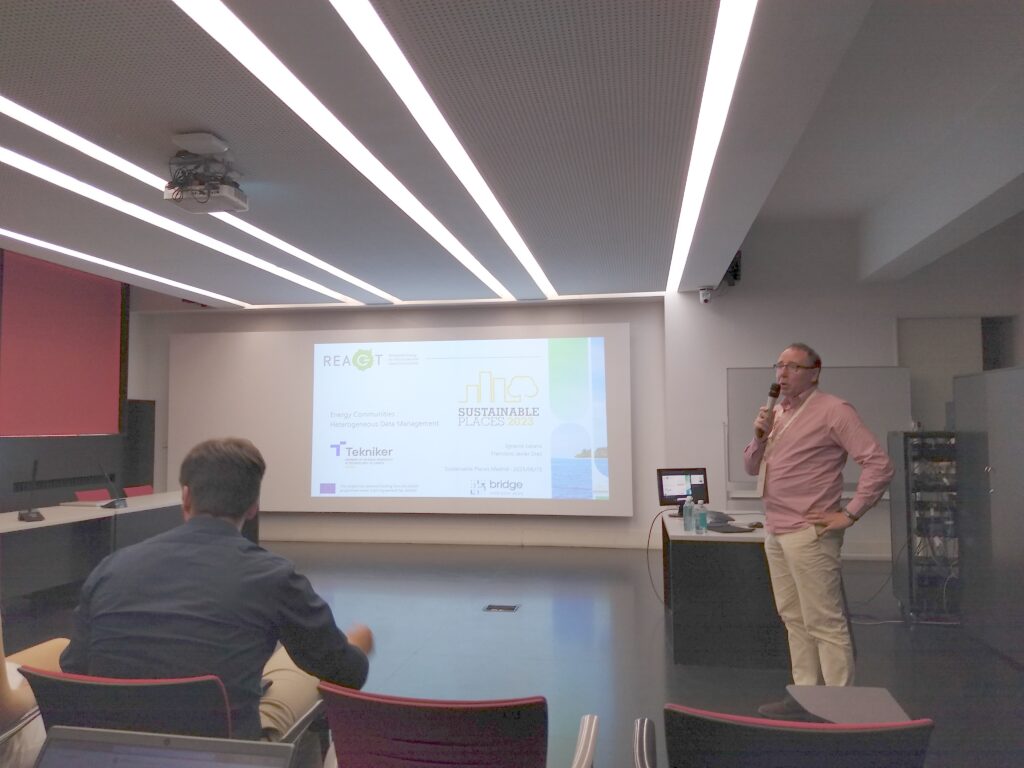 2- Energy Communities Track Part 2: Citizen and Consumer Engagement – Workshop
REACT contributed to this workshop alongside projects such as COMMUNITAS, HESTIA, LIGHTNESS, NEON, RESCHOOL, and DE-RISK. The focus was on understanding the opportunities and limitations of engaging citizens and consumers in energy communities. Methodologies and tools for effective engagement were presented and discussed, fostering a deeper understanding of how to involve individuals in the energy transition process. Fausto Sainz Salces from COMET was in charge of representing REACT and showcase the project experiences.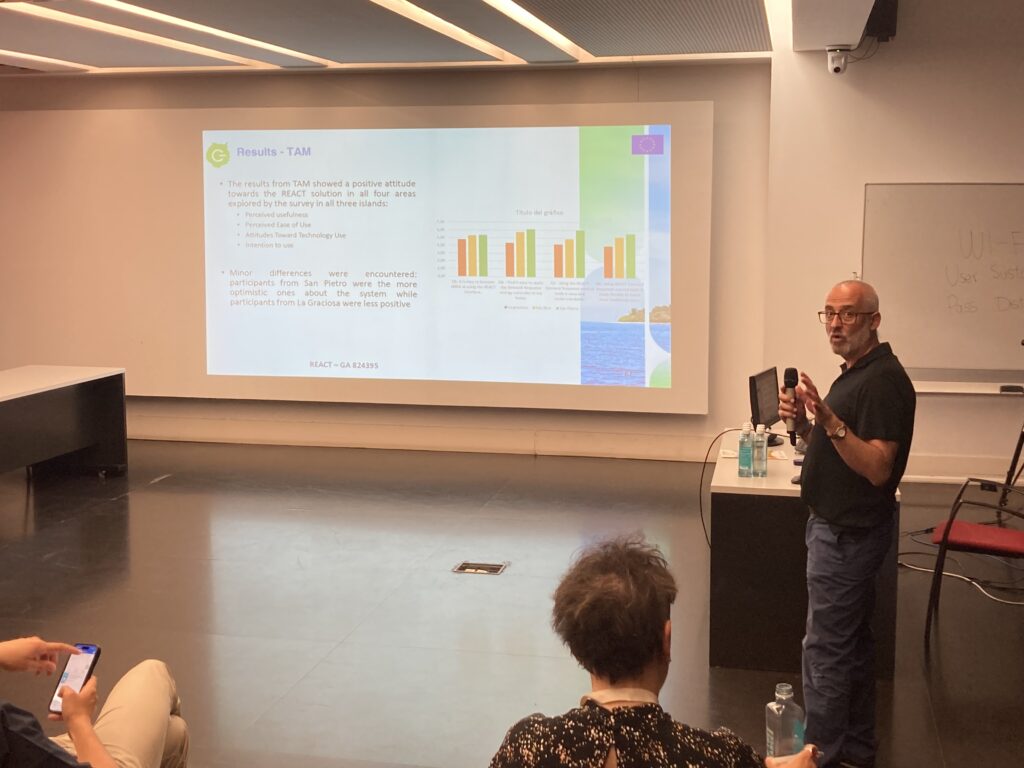 3- EU Geographical Islands as Leaders of Green Energy Transition: 5th Edition – Workshop
The workshop, now in its fifth edition, aimed to strengthen the collaboration between various H2020 sister projects working on island decarbonization and clean energy transition. Projects such as NESOI, IANOS, INSULAE, VPP4ISLANDS, ROBINSON, MAESHA, and GIFT came together with REACT to share experiences, insights, and technical outcomes related to EU geographical islands. Presentations focused on interactions with EU bodies, financial schemes, and lessons learned. The workshop also inquired about input from the audience to identify barriers, opportunities, and requirements for islands to lead the European Union's Green Energy Transition. Fausto Sainz Salces presented REACT during this last morning of the conference.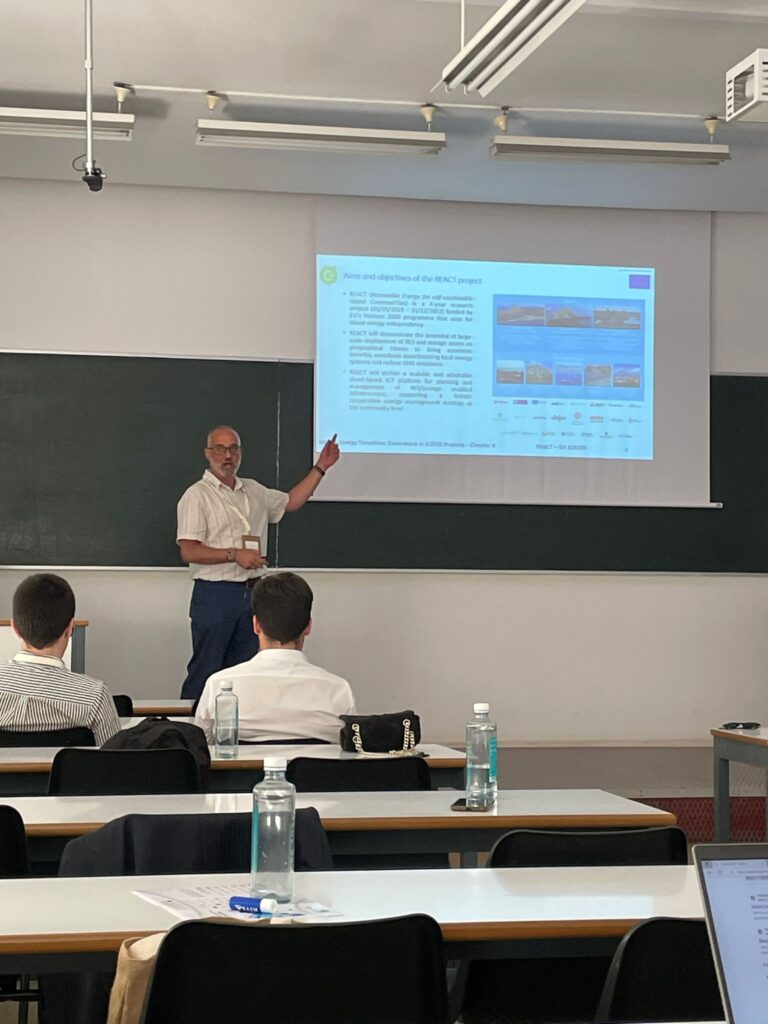 Through the participation in these workshops, REACT contributed to the knowledge exchange, collaborative discussions, and exploration of innovative solutions that can drive the adoption of clean energy technologies and the establishment of sustainable energy communities.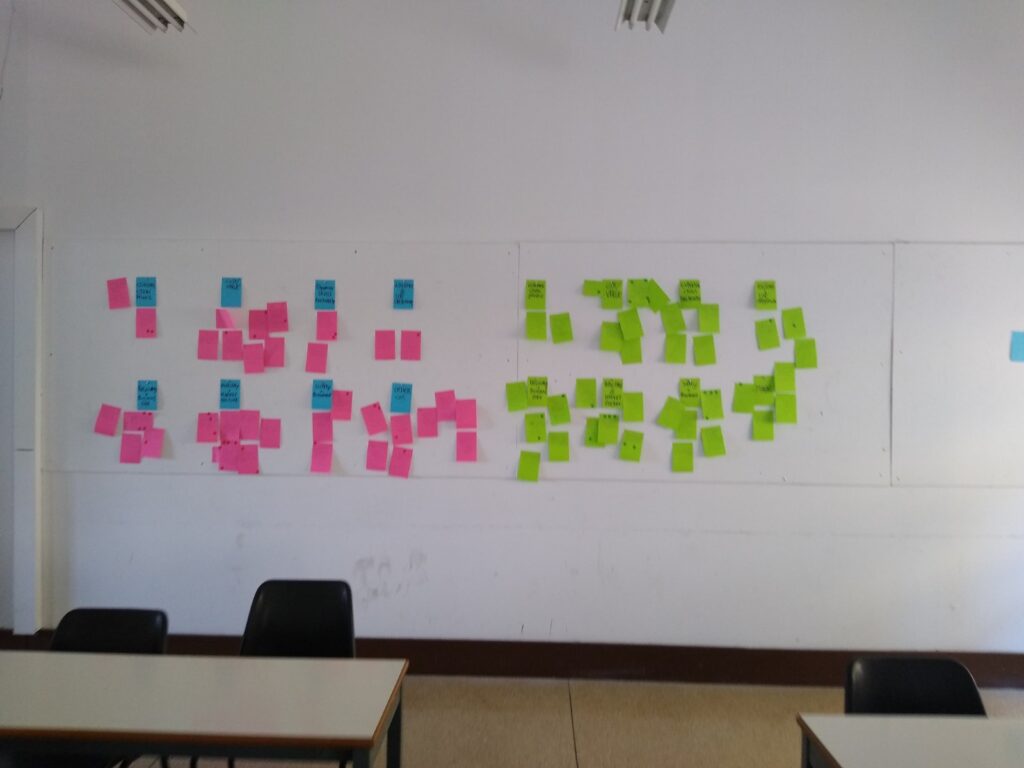 A great end for a great effort!