From Monday November 8th to Wednesday 10th, all partners gathered virtually for the 6th global meeting of the SPHERE project.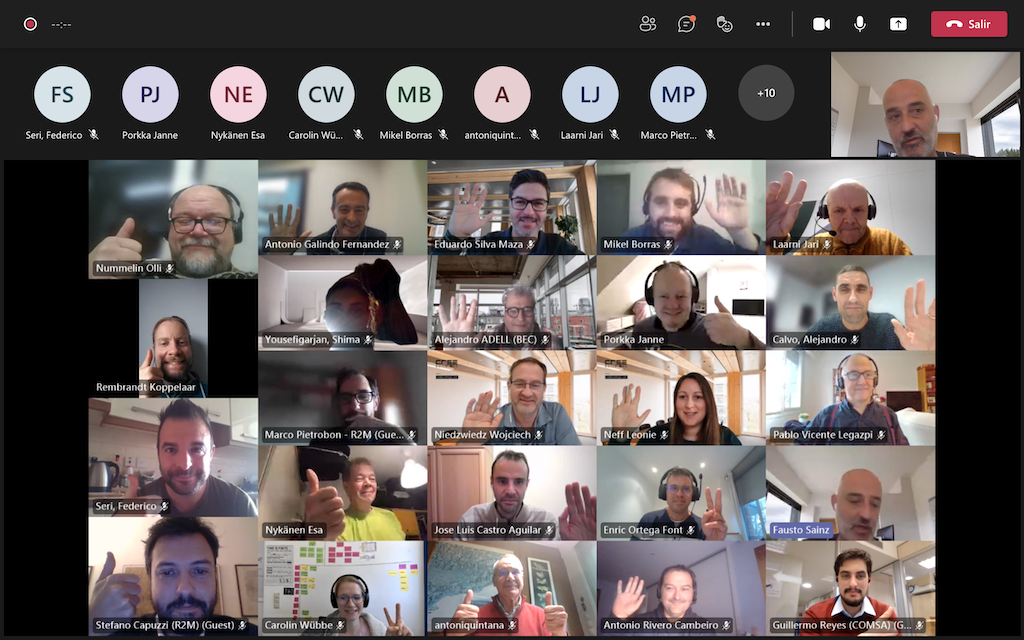 One of the main achievements on this third year of the project has been the deployment on the pilot sites. There has been a lot of work done in the demo sites in regards to the definition and installation of sensors/monitoring hardware and energy equipment as well as the provision/sending of sensor data to DTwin Portal that is to be shared with respective tools within SPHERE. It has been noticed that it is necessary to define de DT ecosystem's architecture in terms of data exchange and usage relationship between demo sites, core services and tools. Regarding this it was discussed the idea of implementing the Virtual demo site to test the tools that so far have no demo site appointed. The validation of tools need real data and that is something the consortium is aiming for for the next months.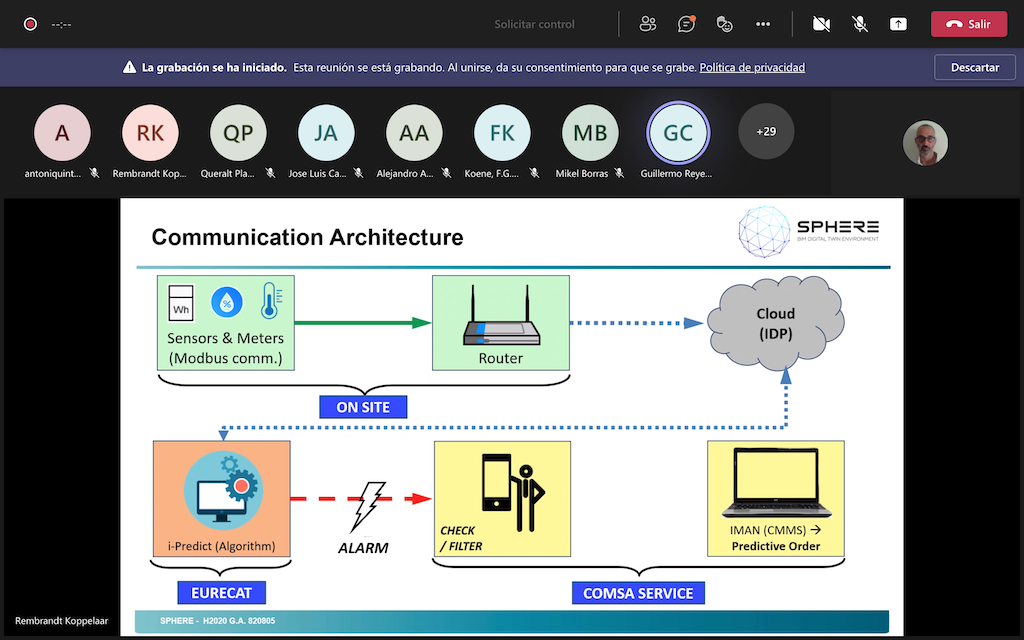 One of the main issues in this assembly has been the integration of the tools in the platform, and how we can provide a deeper level of integration. Demonstrations on the integration on the demo sites followed on the second day.
The exploitation of the project results was also discussed and its idiosyncrasy with the DT concept within the AECO sector. In this regard it was stressed the SPHERE is developing and providing end-users with an ecosystem rather than a PasS, hence the federation of platform and tools.
The consortium is also looking forward some interaction with sister projects to exploit synergies and it will be explored the idea of joint activities next year.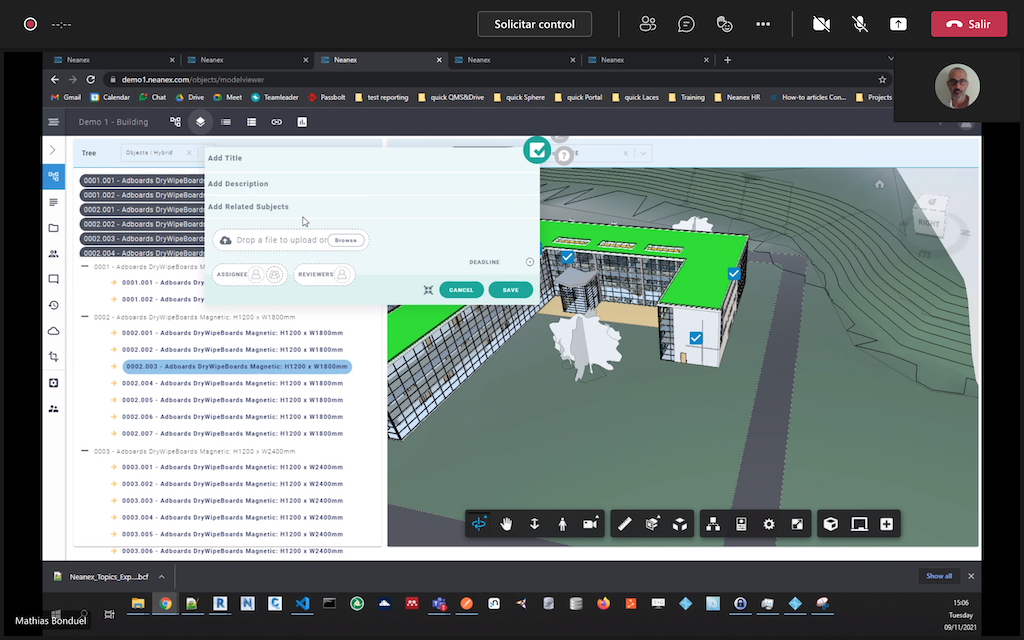 In general advances have been appropriate and in the coming months the consortium efforts will be seen on the demo sites and evaluation and testing activities.
Now we are looking forward to see the advances on the next meeting that will surely be face to face, in six months time!!